Precision the Top-Rated Tree Service in Live Oak FL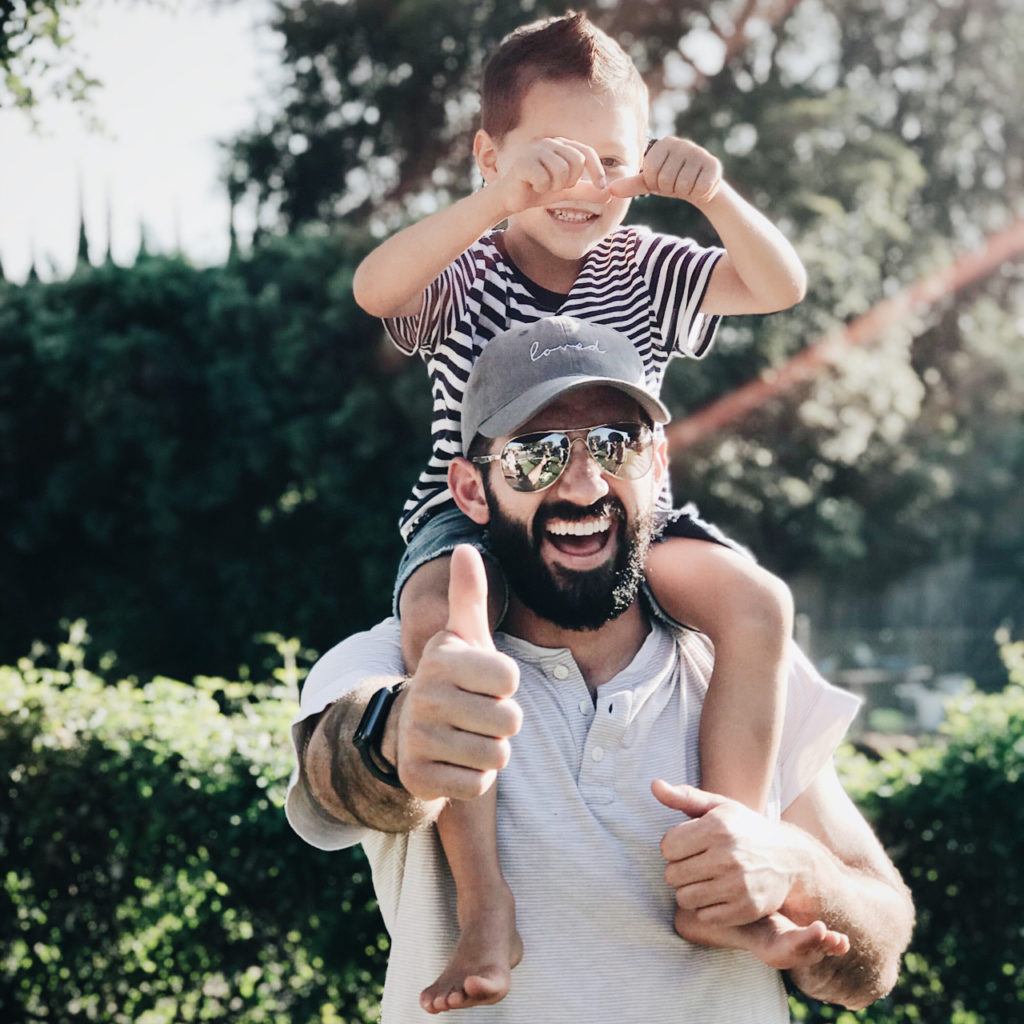 From the very start of the company, owner Brazzi Smith knew there were some things he would not compromise on:
Take care of your customers.
Do good work.
Be honest and trustworthy.
Be rigorous about safety.
He knew if he held himself and his crew to this high standard that it would pay off.
He has stayed true to this vision, and it certainly has paid off. This becomes obvious by looking at Precision Tree Care & Removal's online reputation.
At the time of publishing this article, Precision has more customer reviews than any other tree service in the Live Oak, FL area, and no tree service in Live Oak has a higher rating – the highest you can achieve: 5-stars. (Source: Google Business/Maps Search Results)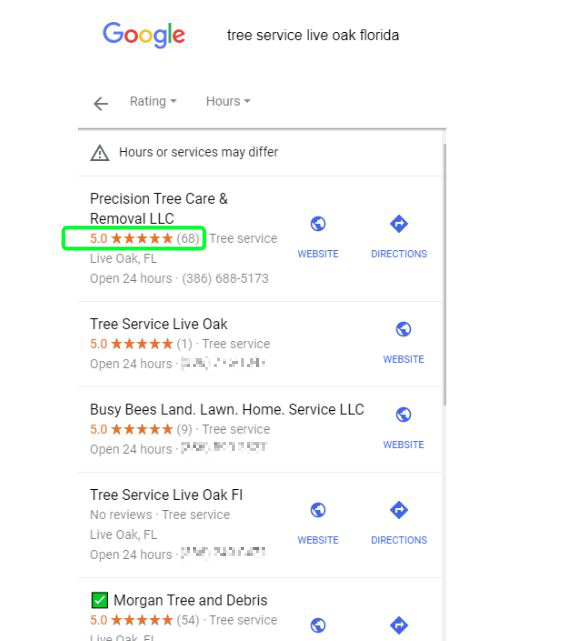 Let's take a closer look at what some of our tree service customers have had to say about Precision!
Here's a 5-star review from Precision customer Anthony Auletta. Notice what he had to say:
Anthony Auletta Positive: Professionalism, Punctuality, Quality, Responsiveness, Value Brazzi and Duane came in and cleared my river front quickly and professionally for a fair price. Did exactly what I wanted. Always kept me in the loop with texts and pics. These guys are great. Can't go wrong with this team.
Lauren Lewis is a customer that recently hired Precision to remove trees from her property. Lauren definitely knows all about good service. Google has given her the distinction as a "local guide" due to the volume and thoroughness of her reviews and the content she contributes across multiple industries. Read her glowing recommendation below:
Lauren Lewis Local Guide · 108 reviews · 3,655 photos Positive: Professionalism, Punctuality, Quality, Responsiveness, Value Brazzi and his crew did such an amazing job on our tree removal. They are professional, very fair on pricing and they came out a week earlier than scheduled to do our job, which is usually unheard of. We appreciate their hard work and will definitely be using them again for future projects. We would definitely recommend Precision Tree Care!
Speaking of 5-star reviews, notice what customer Dee Tort had to say regarding Precision earning that 5-star distinction:
Dee Tort 2 reviews · 5 photos There's a reason why these guy's have a 5 star rating, they removed a couple of trees that were a potential problem to my living structure's in short time and a good price.
But hey, Google reviews only scratch the surface when it comes to telling the story of how Precision is endeared to their customers. Brazzi and the crew regularly receive personal text messages, face-to-face compliments, phone calls, emails, and more
Here is one example of a message sent via our website www.precisiontreecareremoval.com :
Thomas S. (Precision Tree Care & Removal Customer) "Brazzi and crew did a great job. We had alot of trees to limb up and they came in and took care of it all for a great price and left our yard looking manicured. Nice to know a business you can get great service from, and they do what they say they will do timely and with respect for your property. Want to mention they are very polite and easy to do business with. if i could do an emoji it would be a smiley face."
If you want to read more of the over 60+ different 5-star reviews, you can do so here.
We think it's clear: in today's digital world, customers have plenty of choices when it comes to hiring a contractor for tree removal, trimming or other tree services. But when you take care of your customers, treat them fairly, and do good work with a smile… they really appreciate it. They leave positive reviews. They tell their friends, family, and neighbors.
And really there is no better advertising than word of mouth, and no better compliment you can give us than a recommendation or referral.
So, we wanted to take this moment to say "THANK YOU" to all the Precision Customers – we think you all deserve 5 stars!
And if you've had a good experience with Brazzi or any of the crew, please drop us a line or leave a Google review!
And remember, for the best tree service in the Live Oak, FL area, give us a call today: (386) 688-5173 or fill out our service contact form.